EU-wide petition asking for a healthy school meal for every child in every EU school
In the framework of the Buy Better Food campaign, ICLEI Europe has launched an EU-wide petition asking for "A healthy school meal for every child in every EU school" to boot healthier and more sustainable meals in schools, and with the intention to make clear that sustainable and healthy food in schools is a priority for Europeans. The petition is accessible under https://bit.ly/FoodPetition
The petition, that has already more than 6,000 signatories, addresses the EU Commissioner for Health and Food Safety, Stella Kyriakides, and the EU Member States responsible for the implementation of the EU Farm to Fork strategy and urges them to "enforce healthy school meals and food education for every child in every EU school, as the minimum standard for the EU Farm to Fork strategy and for the enforcement of the European Child Guarantee." The petition stresses that "healthy school meals are beneficial for both people and planet. Paired with food education, school children can learn to eat and cook healthily - while using food responsibly."

On 11th of October 2022, Peter Defrancesci, Head of ICLEI's Global Food Program, will host a high-level workshop on farm to form procurement in the framework of the European Week of Regions and Cities (#EURegionsWeek), the biggest annual Brussels-based event dedicated to cohesion policy. On occasion of the event, ICLEI will hand in the petition endorsed by the signatories up to that date, together with a "Manifesto for establishing Minimum Standards for Public Canteens across the EU", which was prepared by members of the EU Food Policy Coalition to Alexandra Nikolakopoulou, Head of Farm to fork strategy Unit at the European Commission's directorate general for health and food safety (DG SANTE).

This is the first time ICLEI invites the general public and the civil society to participate and become active in a petition by supporting and signing the petition. And ICLEI does so as a core member of the Buy Better Food campaign.

To reach different audiences (politicians, public authorities, parents, young adults, civil society organisations and individuals or institutions) interested in the field of #schoolmeals throughout Europe, the petition is available in seven languages: German, Spanish, French, Polish, Italian, Greek and English.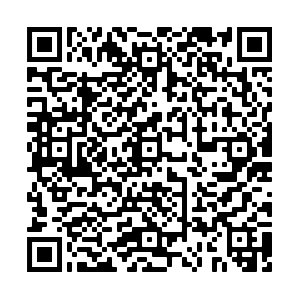 ---
About the Buy Better Food Campaign

The Buy Better Food Campaign for sustainable food on the public plate, or Buy Better Food Campaign, is a coalition of pan-European non-profit organisations – including networks of local and regional governments, as well as civil society organisations focusing on climate change, health and human rights. The Campaign calls for the uptake of public food procurement rules that work for the environment, consumers, and workers, and that provide healthy food to European citizens in public places such as schools, hospitals and elderly care homes. The Campaign strives to represent a diverse pool of members with different backgrounds, affiliations and expertise.

The Campaign is led by a Core Team of organisations, who are
European Public Health Alliance - EPHA
IFOAM Organics Europe - European regional office of the International Federation of Organic Agriculture Movements -
ICLEI - Local Governments for Sustainability (Europe)
Fondazione Ecosistemi (Italy)
Mensa Cívica (Spain)
Organic Cities Network (Europe)
Risteco/Eating City (France)
Skutečně zdravá škola, z.s. (Czech Republic)
Sustain - The Alliance for Better Food and Farming (UK)
---
About ICLEI Europe

ICLEI – Local Governments for Sustainability is a global network of more than 2,500 local and regional governments committed to sustainable urban development. Active in 125 countries, we influence sustainability policy and drive local action for low emission, nature-based, equitable, resilient and circular development. ICLEI Europe provides members in Europe, North Africa, the Middle East and West Asia with a voice on European and international stages, a platform to connect with peers, and tools to drive positive environmental, economic and social change. ICLEI Europe works closely with an extended network of local and regional governments and partners on a broad range of topics.
---
Press contact
Meritxell Díaz
Media and Outreach coordinator
ICLEI - Local Governments for Sustainability
Meritxell.Diaz@iclei.org
Publish your Press Releases
Interested in our free daily E-news