COCERAL CROP FORECAST MARCH 2022
Brussels, 15 March 2022 - In its second forecast for the 2022 crop, COCERAL sees the total grain crop in the EU-27+UK at 305.6 mln t. This would be up from the 304.5 mln t forecast in December, but slightly down from the 307.3 mln t harvested in 2021.
Wheat production (excluding durum) is expected at 141.3 mln t, up from the 139.8 mln t in the previous forecast but down from last year's 143.2 mln t. The EU-27+UK 2022 barley production is forecast almost unchanged at 59.2 mln t, slightly down from 59.4 mln t last year.
The EU-27+UK 2022 corn crop is now seen at 67.3 mln t (previous forecast: 66.4 mln t; 2021: 67.2 mln t), with a much higher crop in Hungary, but slightly lower crops in Poland, Germany, France, and Romania. The EU-27+UK rapeseed crop is forecast at 19.3 mln t compared to 20.0 mln t expected in December and 18.5 mln t last year.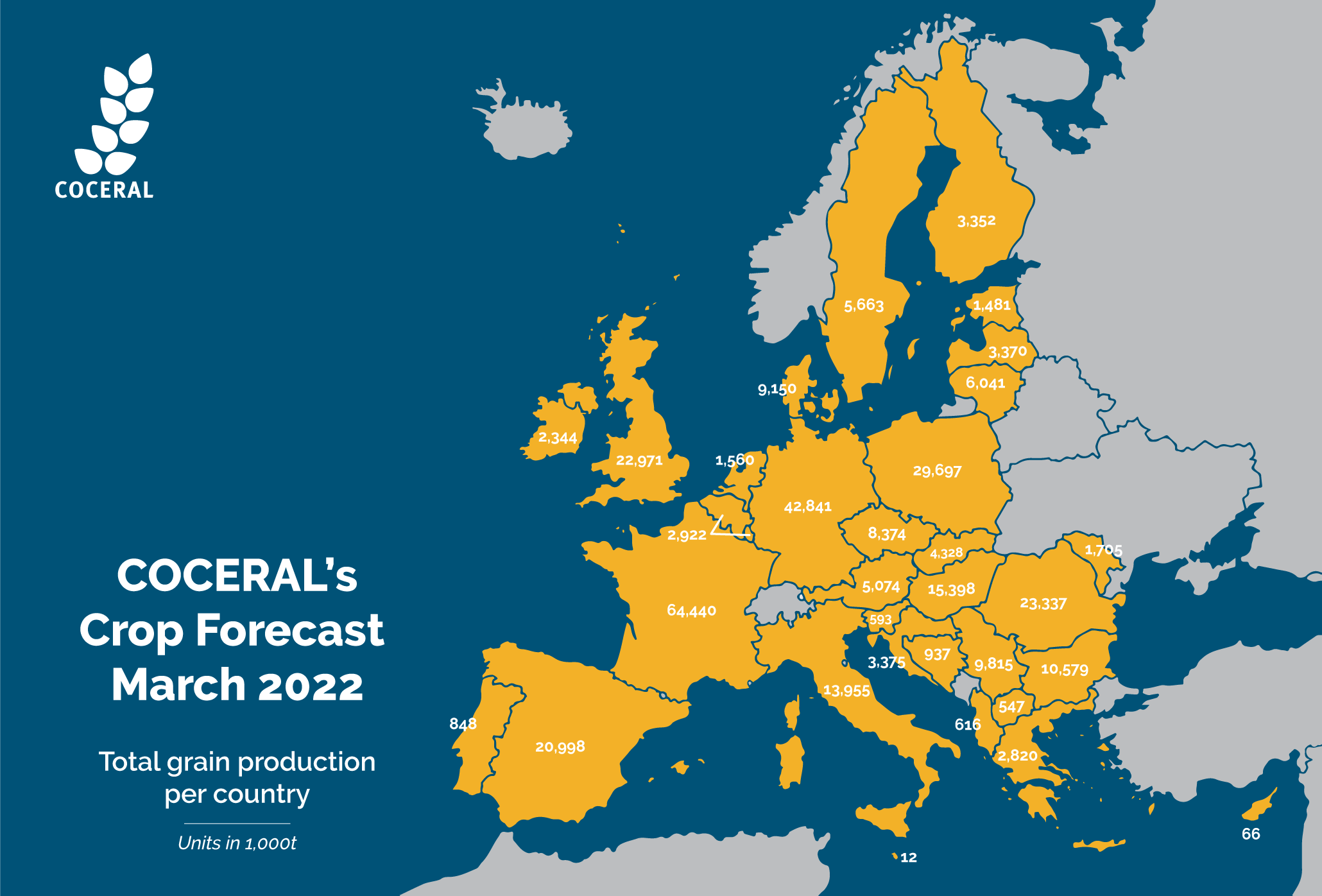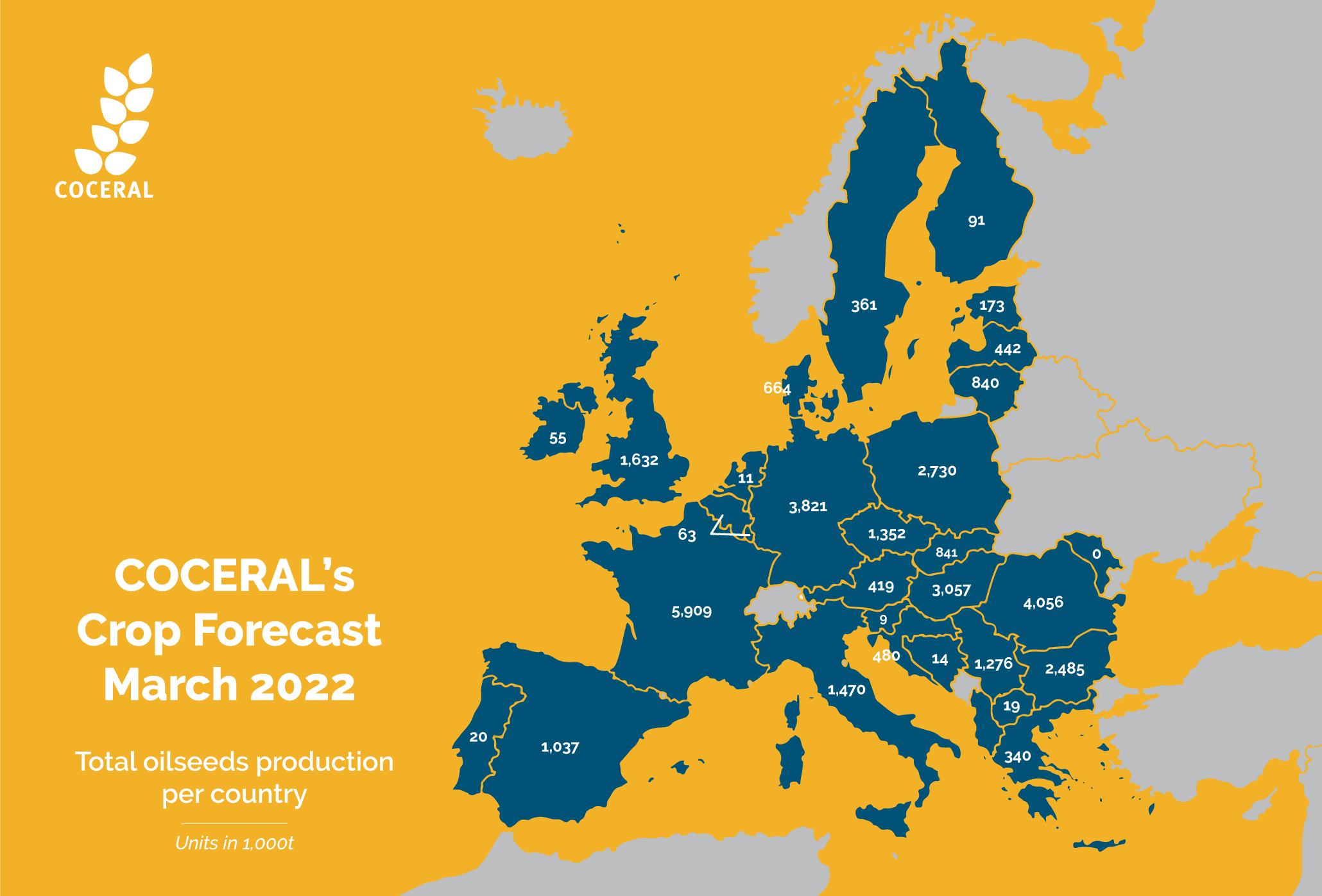 For enquiries, please contact:
Aivija Stravinskaite
Policy Advisor
E-mail : aivija.s@coceral.com
Publish your Press Releases
Interested in our free daily E-news