Championing climate-neutrality at Europe's leading urban mobility conferences

The cities of Rethymno (Greece), Coimbra (Portugal) and the Municipality of Ioannina(Greece) were recognised as winner and runners-up respectively of the CIVITAS Transformation Award, at the CIVITAS Awards ceremony that took place yesterday as part of the European Urban Mobility Days. The CIVITAS Young Champion Award went to András Vágány, who was selected by a public vote through CIVITAS social media channels.
---
This year in the context of the European Year of Youthand the newly launched ClimateNeutral and Smart Cities Cities Mission, two awards were given out at the Urban Mobility Days 2022:
• CIVITAS Transformation Award, which rewards the use of an integrated set of mobility measures to make a city a smarter and more liveable place for all.
• CIVITAS Young Champion Award, which is for young people actively engaged in activities related to sustainable urban mobility.
To reach its climate goals, the Greek city of Rethymno has, during the last years, introduced a series of wide-ranging measures focused on accessibility, active mobility, inclusive mobility electromobility and changing mobility behaviour to ensure that the transport options are on a true path of transformation.
Reflecting on the win, Georgios Marinakis, Mayor of the municipality of Rethymno said: "The CIVITAS – Transformation award for Rethymno is another proof that the Municipality is shifting towards the vision of sustainable development for its residents and visitors. This award in combination with the change of mentality of residents provide us a strong incentive to keep working hard on sustainable development issues; we are aiming towards a balanced tourism development, respecting today's environmental obligations. This is a one-way option for     everyone."
As 2022 is the European Year of Youth, Urban Mobility Days put the spotlight on young voices and views, to involve Europe's young people on the path towards climate resilience.
András Vágány, winner of the CIVITAS Young Champion Award, has since graduating in 2019 been involved through his work at the Centre of Budapest Transport (BKK) in various EU funded research and development projects, and is an active member of the Hungarian CIVINET. Strengthening the connection between the cities is important András explains in developing Budapest as one of the most sustainable, innovative and liveable cities in Europe:
---
"Winning the award is a great achievement for me, because this positive feedback proves that Budapest is going on the right path in the topic of the sustainable mobility development. In the past few years, some important innovative sustainable mobility projects were implemented in Budapest, but we still have a lot more to do. I would like to broaden my technical knowledge with social and economic studies, because I believe these are integral to urban planning processes."
While presenting the awards, Herald Ruijters, Director, Directorate-General for Mobility and Transport, European Commission made note of the exceptional calibre of work featured among this year's award winners and applicants:
"The path towards climate neutrality requires a complete transformation in all aspects of how cities work, including mobility. Cities are innovation hubs, and it's where we need to start if we want to achieve our goal of 100 climate-neutral cities by 2030. Ensuring that young people are front and centre in making this change is key to addressing the future challenges of urban mobility."
Jointly organised by the European Commission, Directorate-General for Mobility and Transport (DG MOVE), and the Czech Presidency of the Council of the EU, the Urban Mobility Days provided the perfect platform for recognising their work in the field of sustainable urban mobility.
Pictures for download:
• CIVITAS Transformation Award Winner - Rethymno
• CIVITAS Transformation Award Finalists - Rethymno, Coimbra, Ioannina
• CIVITAS Young Champion Award Winner - András Vágány        CIVITAS Young Champion Award Finalists
Background information
The CIVITAS Awards highlight some of the most ambitious, innovative, and successful sustainable urban mobility solutions carried out by cities across Europe. They provide a prime platform for towns and cities and individuals to demonstrate their excellence in the field, both in terms of policy-making and implemented measures, whilst also having their efforts recognised by the European Commission.
This year marks the 19th CIVITAS Awards. They provide a platform for towns and cities to demonstrate excellence in sustainable transport, both policymaking and measures, whilst having their efforts recognised by the European Commission. Read more:
About the CIVITAS initiative
CIVITAS is a network of over 330 cities dedicated to cleaner, better transport in Europe and beyond. Having started in 2002, CIVITAS is now in its fifth phase.
CIVITAS supports "Living Lab" projects where a range of sustainable mobility solutions are being implemented, as well as research projects, funded under the European
Commission's Horizon funding programmes. Find out more here: civitas.eu.
For more information on the CIVITAS Awards and the exceptional work of the award winners, visit: https://civitas.eu/awards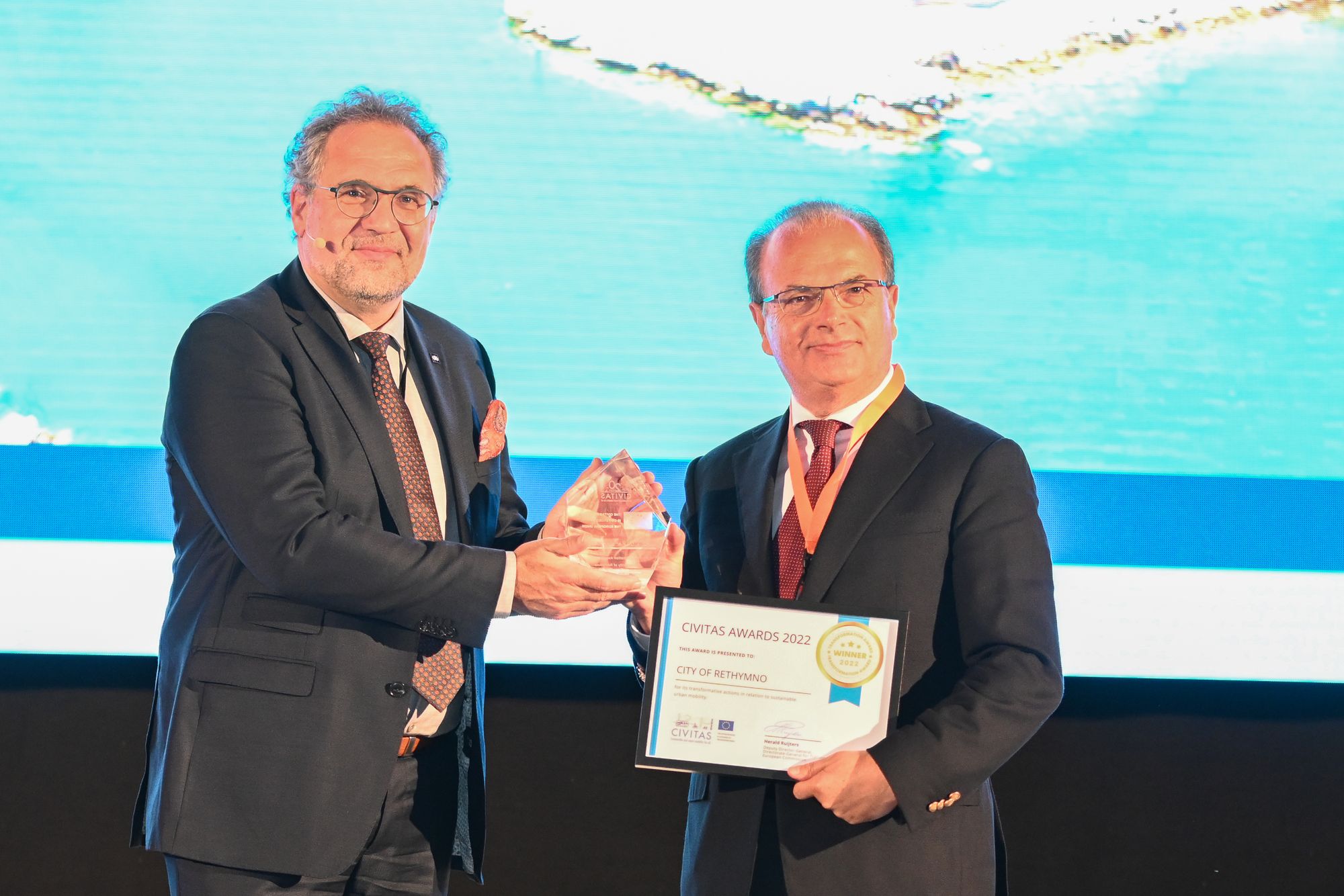 ---
Press contact - CIVITAS initiative
Meritxell Díaz
ICLEI – Local Governments for Sustainability
European Secretariat
Email: communications@civitas.eu
Publish your Press Releases
Interested in our free daily E-news