Clean Steel Partnership Stakeholder Forum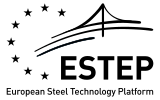 The European Steel Technology Platform is pleased to invite you to its Clean Steel Partnership Stakeholder Forum. The event is taking place on 20 October 2022 in Brussels (09:00-12:30 CET) at BSP (Rue Belliard 40 – 1040 Brussels). There is also a possibility to join online but high preference is given to attend physically.
This event is the opportunity for all relevant steel stakeholders to provide their input on the most burning topics related to the Clean Steel Partnership (CSP). It will also take stock of the functioning of the CSP, give insights of the Strategic Research Innovation Agenda (SRIA) and the first CSP calls & projects, as well as discussing challenges and best practices to address them.
More information about the preliminary programme can be found here.
Participation is free but registration is needed. Registration is open here
We would be grateful if you could also share the information with your network.
We look forward to welcoming you at our event!
Publish your Press Releases
Interested in our free daily E-news